Champie Redux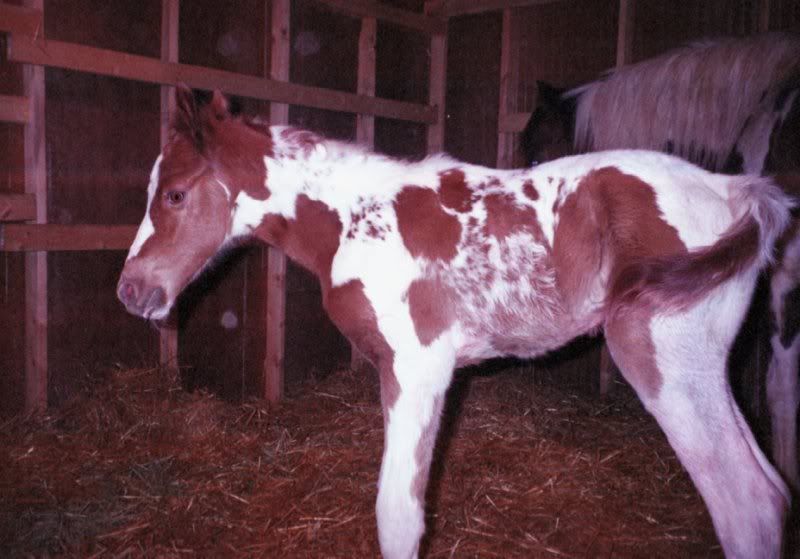 Back by popular demand, this is yet another picture of our colt, a few hours after birth. (Here at The Corpus Callosum, one request is enough to qualify as popular demand.) His
APHA
name, pending their approval, is
Champ's Vivid Image
. The sire is
Image of Champions
, and the mare is
Vivid April Maiden
. The eye looks a little unnatural, because in the original picture, it comes out as a blue-greenish-white orb. I used
GIMP
to make it look a little better, but I'm not very good at that kind of thing, being more of a reality-based kind of guy.
---
This is Champie grazing with April. I think this was taken about four days after the birth. His half-brother, Vivid October, is in the background. There is a fence between them, since a new mother likes to be left alone. And when that new mother weighs 1,200 or so pounds, you tend to give her what she wants.

---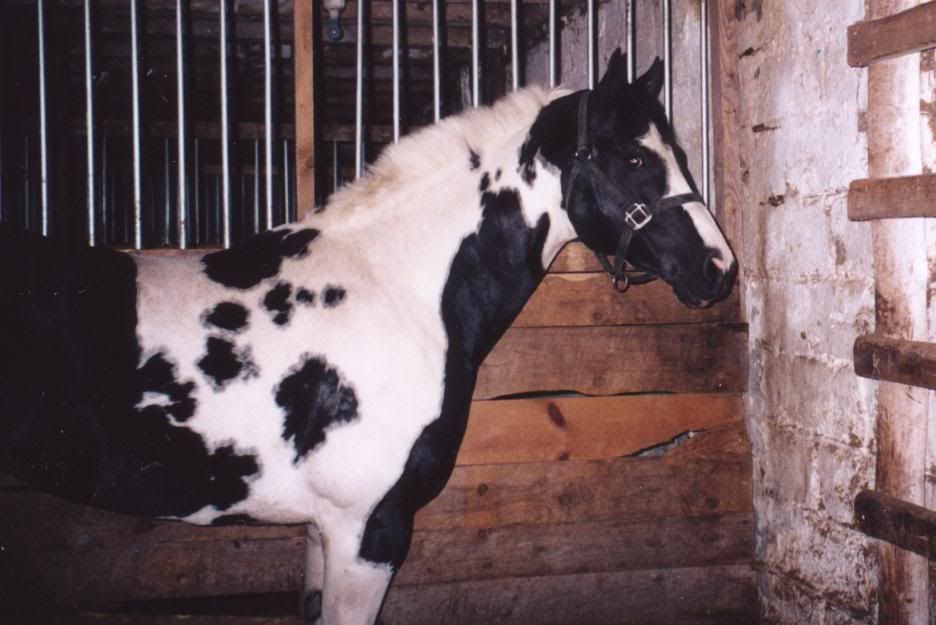 This is the sire, photographed a couple of days before the breeding. He's out on the show circuit now.