More Pictures of Champ
These are the first scans I've made using Linux. It was remarkably easy, even while sleep-deprived. I plugged in the scanner (Epson Perfection 1240U photo),
SuSE
's
YaST
(Yet Another Set-up Tool) recognized it immediately and launched the setup program. I clicked to accept the default settings, and a dialog box popped up informing me of the pertinent programs that were installed already (
SANE
-- Scanner Access Now Easy;
GIMP
--
GNU
Image Manipulation Program; and
Kooka
-- which doesn't stand for anything). SANE is a low-level program that communicates between the scanner and the computer. Kooka is the front end, the program that the user interacts with, that does the scanning. GIMP is used to touch up the photo and save it in whatever format.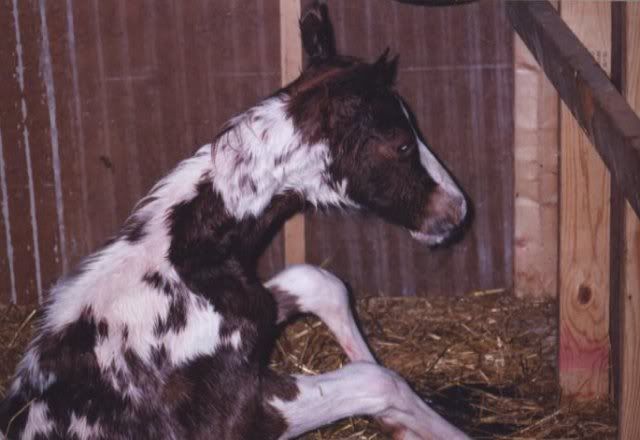 Yvonne and I helped deliver this cute little thing. This picture was taken about 15 or 20 minutes after the delivery. Champie is trying to stand up for the first time.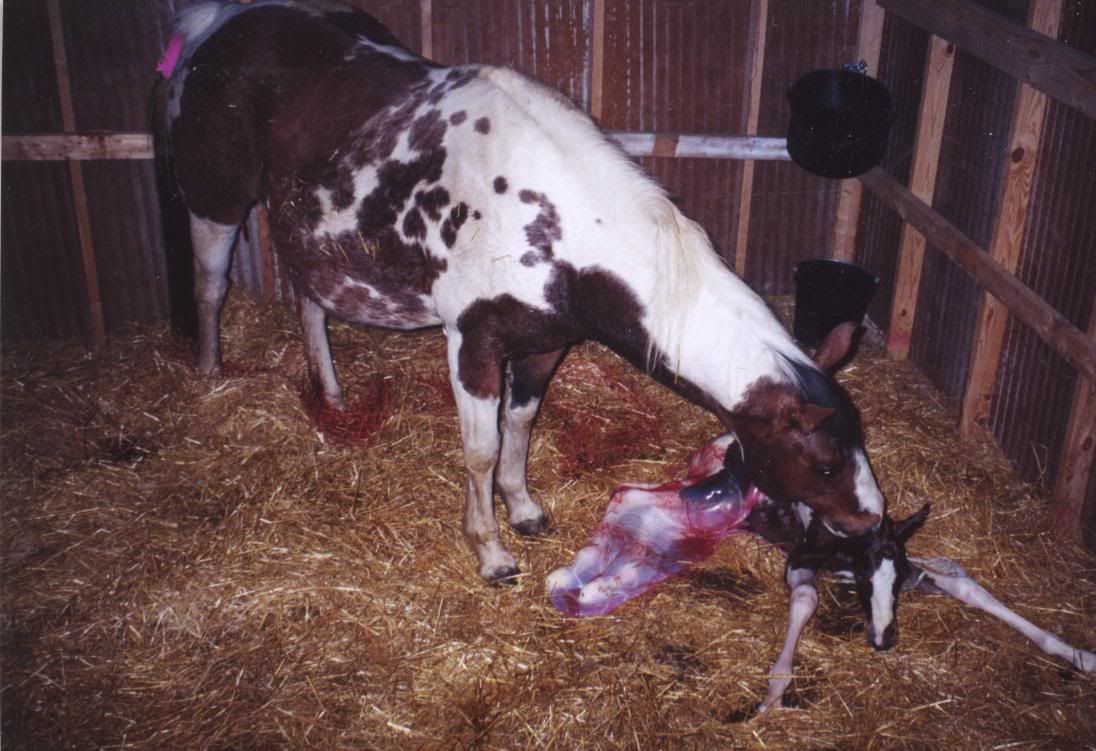 This, obviously, is immediately after the birth. Note that part of the amniotic sac still is covering Champie's hind legs. We had just put him down on the ground. Once we were sure he was breathing and that his nostrils were clear, we backed off and let April take over. April is cleaning him up for the rest of the photos.

I'll post more later, probably on a different site.